A foodie mommy shares tips, tricks and stories from her kitchen as she seeks out more healthful and interesting meals.
August 20, 2010
Kids Craft Links!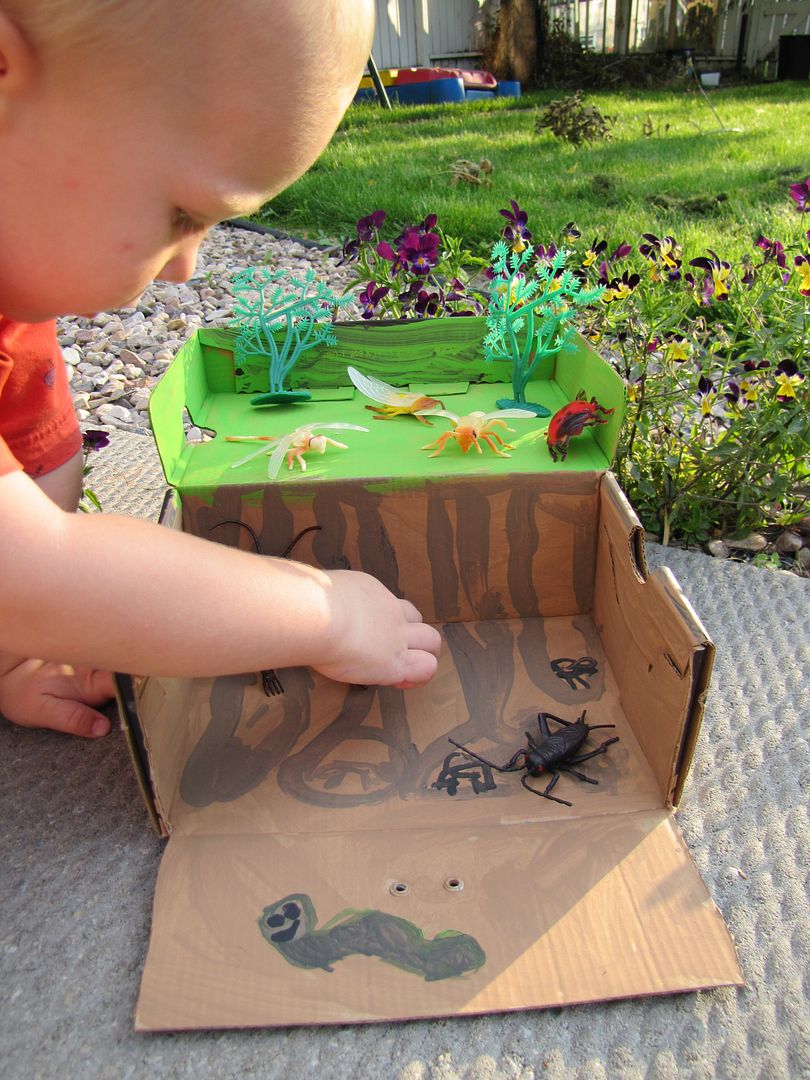 I love finding and sharing craft ideas from the multitude of crafty blogs out there. Here are 5 great kids craft ideas that you need to see!
This Bug Habitat ( pictured above) from indietutes is the perfect project, it's fun to make and even more fun to play with after !

These sun catchers from The Picky Apple are easy to make and so pretty!
This is such a creative way to use a water bottle! Crafts by Amanda show you how to do it!


How cool are these? These blocks and dice are made from milk cartons! Check it out over at polwig kids !