Chronicles the life of a mom, teacher, and writer trying to stay sane amid the chaos of daily life.
September 28, 2010
Glitter Foam Bead Necklace
Princess Bling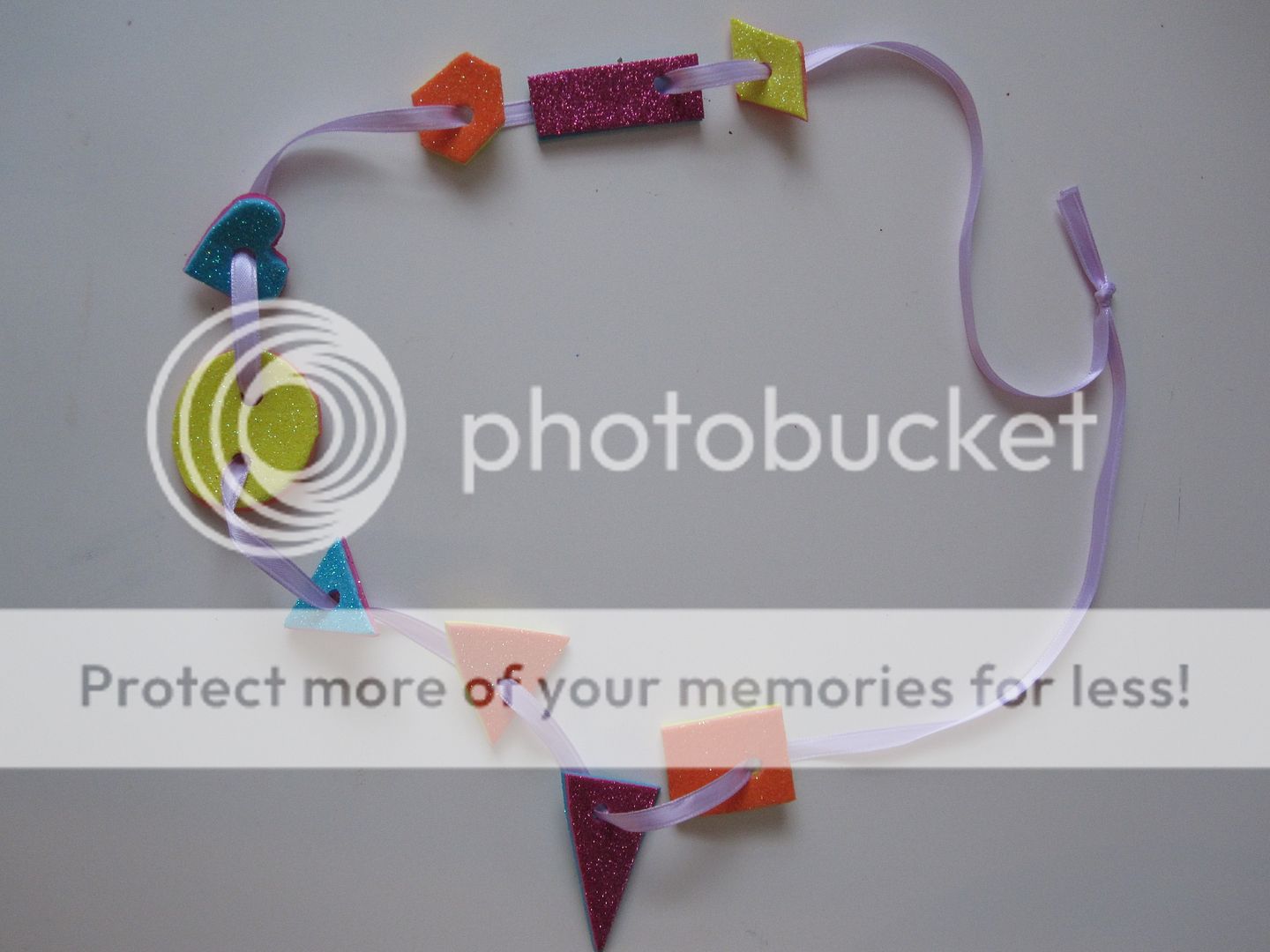 Something I love about using foam as beads is that they don't slip and slide all over the ribbon ( as long as you don't use super tink ribbon) so young fingers can do this without help.
1. Gather your materials, You will need 4 sheets of sticky back foam, some ribbon, hole punch and scissors.

2. Start by sandwiching two sheets of foam together.
3.Cut the foam into fun shapes.
4.Punch holes.

5. Thread!