Chronicles the life of a mom, teacher, and writer trying to stay sane amid the chaos of daily life.
June 1, 2010
Easy Clam Shell Craft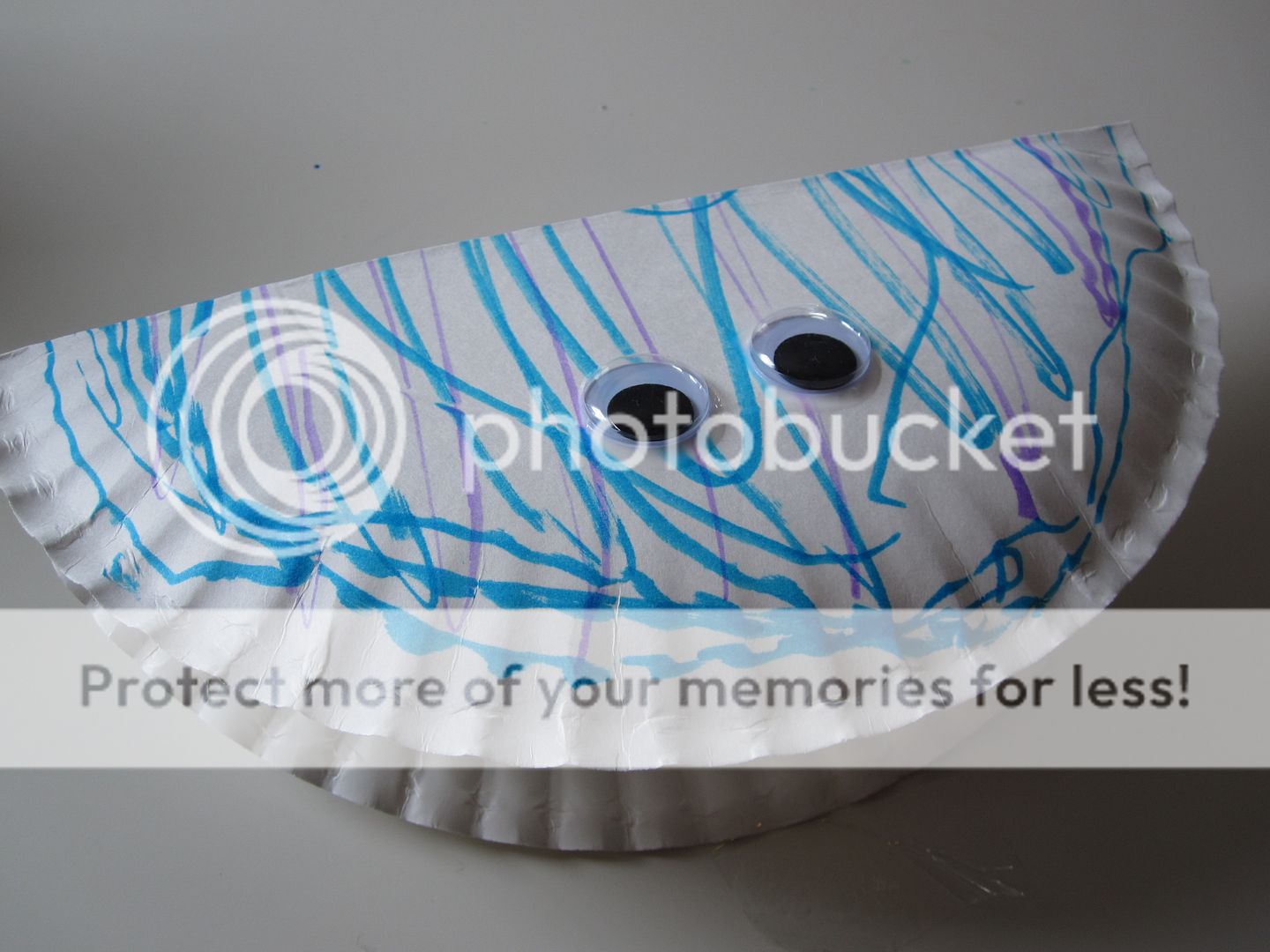 This is a craft even the most uncrafty can do! Also since it uses something many of us have way too many of come summer time ( paper plates) you might even have everything you need already!
1. Gather your materials. You will need a paper plate, some googly eyes , markers and glue.
2. Start by coloring your paper plate ( we just did the underside but you can do both).
3. Next add glue for the eyes.
4. Add the eyes.

5. When dry fold in half - voila easy and cute clam!